Speaking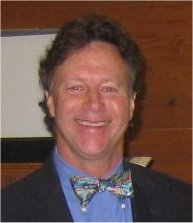 Andy is a highly engaging and motivational speaker for many conference, school and district events world-wide. Andy speaks about education, social media, emerging technologies, and how to make the classroom fun! He thrives on audience interaction, and generally prefers to open the floor to questions as much as possible.
With insight and humor Andy shows how to make the transition from a 20th century learning orientation to a 21st century one, and how we can truly foster highly engaged students who are truly empowered to become lifelong learners.
If you are interested in having Andy speak at your event or do a presentation at your school, please contact us.
---
What others are saying
Thanks for an excellent keynote on Wednesday. You truly "wowed" people with your message, energy, excitement and passion. Your message was very timely, and contained a very unique mix of education, technology and real life. You had the audience in the palm of your hand.
Scott Christensen, Director of Technology, Burlington Area Schools - Interactiv Technology Conference in Wisconsin 2012